"(insert ship here) is my life"
that's a pretty bleak assessment
i can only handle so much socializing until i get tired and start getting irritated towards everyone and want to go home and sleep or lock myself in my room and go on the computer
Every conversation with my mother EVER.
" Masks on," Christian grins, and as he dons his simple black mask, my prince becomes something darker, more sensual.
All I can see of his face is his beautiful chiseled mouth and strong jaw."
Fifty Shades Darker, p. 95.
christian pictured below: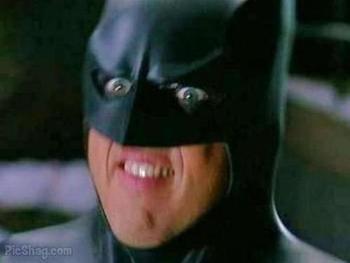 (via 50shadesofsuck)
also the adverb "nervously" used in conjunction with killian jones?
killian "lemme stand in the path of this oncoming horseless carriage" jones?
killian "after 300 years my best plan of attack is to fling myself at rumple and attempt to gouge him" jones?
he's not a fucking schoolboy glancing shyly at sempai from behind his notebook jfc
when people write killian jones as all blushing and fumbling and biting his lip every five minutes